Every few months I find it best to share what the Saving Tara Project is all about and why Tara is still in the dairy barn on the Talmadge property south of Atlanta, and not on a truck headed for some museum…somewhere. Well I have talked with a number of museums, and none have offered to show up with a truck. A few have said they might like to display a piece or two of Tara for a special occasion (maybe the 2016 Academy Awards?) but no one has offered to build a building and take the Tara façade away from the building it has called home for the past twenty years.
When Desi Arnaz decided to dismantle Tara and allow it to be taken to Georgia, it was not because he hated the southern manse. On the contrary, he had done as the studio heads previous and left Tara there on the backlot just as it had been during filming so that those who trekked to the studio for the tour could see the most famous of all the sets….Tara. In spite of what was previous reported, Tara was NOT used in the Big Valley or Bonanza. It was never a center piece for any other films and only a glimpse of it was seen in the background of other productions on the lot. My favorite is posted here today, the Texan with Rory Calhoun……http://www.retroweb.com/40acres_desilu_years.html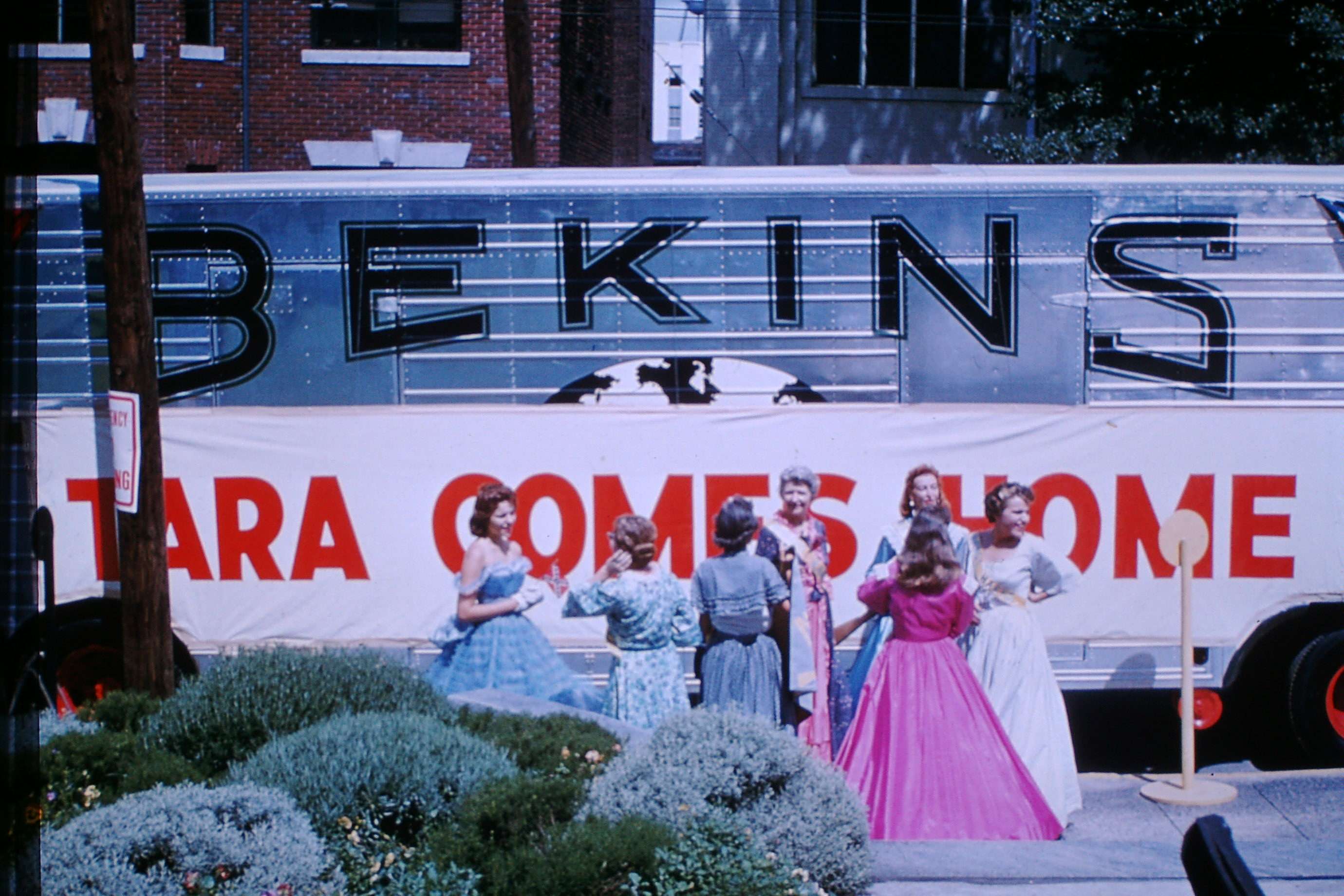 After Tara arrived to a big fanfare in Atlanta in 1960, the proposed museum fell thru and the new owner, (Julian Foster) was forced to rent two old barns north of Marietta, Georgia (north of Atlanta) to store Tara while he sought other arrangements. It was in those barns that Betty Talmadge made Tara's acquaintance and purchased the movie set. She transported it south of Atlanta to her home at Lovejoy Plantation,….the 2900 acre Crawford Plantation that was built in 1835 and saw the ravages of Sherman's Atlanta Campaign first hand. Here Ms. Betty set out to make Tara a centerpiece of her parties as she entertained Presidents, and Kings. Before she died, Ms. Betty had attempted to secure a place for Tara (and the Fitzgerald House she had also acquired) amongst the museums in the area but that failed…and led to what I am doing now.
Today I am working to not only document the Tara façade as I preserve and present it, but to build a big building on the property to display the Tara façade and portions of Tara's inspiration, the Fitzgerald House (Margaret Mitchell's grandparents' home)…where it should be, "on the red earth of Clayton County".
Peter