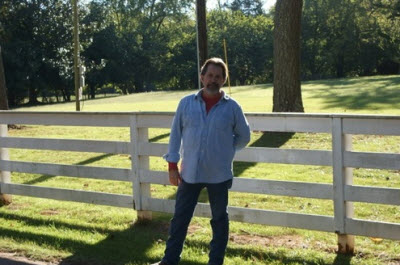 Peter Bonner is a storyteller.
Born into a family of southern folks who liked to share a good story, Peter learned early that to be a part of the conversation at the dinner table he had to be just as comfortable delivering a "twist of the tale" as his parents were. Over time Peter took their love of learning and added a bit of his Dads slow deliberate speech with his Moms quick, driving voice and found that he could make folks feel what he was telling them.
Twenty years ago Peter struck out to tell stories full time and share the things that made him laugh, and cry. His voracious reading had given him plenty of tales to tell and stories to share and it was not long before he was being asked to speak at historical societies, schools and corporate events. Along the way while researching the stories near his home in Jonesboro, Georgia he stumbled across the ties to Margaret Mitchells family and the true stories she said she used in her book (Gone with the Wind) and thus Peter had a new tale to tell,…and so, "the only Gone with the Wind Tour in the world" was born.
Soon the Gone with the Wind Tour became a daily presentation from the Road to Tara Museum and Peter then wrote a book (Lost In Yesterday) to chronicle his research and the stories he documented. With his stories in demand, Peter found himself telling Civil War and Gone with the Wind stories throughout metro Atlanta and even at a few corporate parties thrown by Mrs. Betty Talmadge at her home known as the Lovejoy Plantation. Over time the shared love of a good story between he and the late Mrs. Talmadge gave him the opportunity to take on the project of preserving and presenting the Tara façade that "Mrs. Betty" had purchased in 1980 and sought to display in Georgia.
Yes. Peter Bonner is a storyteller and his love for finding them and telling them has brought him to what many may claim is one of the greatest stories ever written or presented on the silver screen. It is the story of, "a place worth fighting for, worth dying for……Tara".