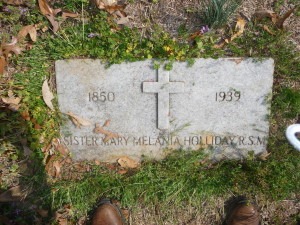 A few months ago I shared some of the true stories that fill the pages of Gone with the Wind (and I believe continue to breathe life into the book and movie) and the response was good, so today I thought you might like another "morsel of truth".  To refresh your memories, Margaret Mitchell stated in July of 1936 that, "practically all of the incidences in GWTW were true" (Letters from Margaret Mitchell 1936-1949) and that, "Prissy was a real person". Based on that statement and a number of others like it I created the only GWTW Tour that documented the true stories and that tour is being presented daily in partnership with the Road to Tara Museum in Jonesboro (visitscarlett.com)…simply contact the museum and ask for a seat on the Gone with the Wind Tour (and please tell them I sent you).
I have admitted it before and my wife is O.K. with it….I have always had a crush on Olivia DeHavilland (because something about her reminds me of my wife) and so to connect her character to the real source in Jonesboro has always been a treat for me. Melanie's character is based on Margaret's cousin Mattie Holliday of Jonesboro. Mattie was in love with her first cousin and although she chose not to marry him (not an accepted choice for a catholic), they corresponded until his death and her witness precipitated his conversion to her beloved catholic faith prior to the end of his shortened life. Many know the story of the star crossed cousins Mattie and John Henry and how Mattie Holliday became a Nun and took the name, "sister Mellie" and John Henry left Georgia because of his poor health and found fame as John Henry (Doc) Holliday of Tombstone, Arizona. But the story has more, "meat on the bone" than that……
After Mattie became a Sister of Mercy she continued to correspond with John Henry Holliday and according to the Obituaries in both Glenwood Springs, Colorado and Tombstone (yes I have copies of both),….when Doc died in Colorado his personal items were sent back to Tombstone due to a trunk there that was filled with letters between he and his cousin, "a Sister Mary Melanie". When Sister Mellie died in Atlanta as a retired Nun all of those letters were destroyed…but years ago I met a close family member who remembered her and told me stories of visits with the good sister (known among family to be, "the kindest woman they ever knew"…a statement close to that of Rhett Butler). On one visit Margaret (Mitchell) was there and asked, Sister Mellie, "can I use you in my book", and her response was, "if you use me make me somebody nice".
The breath of life still flows through the pieces of the Tara façade and its sister, Fitzgerald House because their stories were filled with the truth of real people. I have just created a 501c3 (sharethehistory.org) which I hope will allow you to donate the funds needed to build a proper building, and to help tell the full story of this time of passion when all peoples in the story were forced to dig deep for the "gumption" (Margaret's word) to go on with life…a reminder of the past that we can all use from time to time.
Peter